The Center for Research and Telemedicine in Children's Neurological Diseases will allow:
- increasing the quality and level of research, diagnostic and treatment capacity in pediatric neurology;
- decrease in infant mortality and morbidity caused by neurological conditions;
- improving the health of children;
- the promotion of new therapeutic standards in neurological conditions;
– stimulation of innovation in the pharmaceutical productive sector and in the medical sector as well as a contribution of private companies in research;
– increasing the competitiveness of SMEs and pharmaceutical companies that finance medical research programs by introducing and developing new methods of diagnosis and treatment in pediatric neurology;
– interdisciplinary cooperation for research activities in neurology (clinicians, pharmacologists, specialists in neuroradiology, genetics, neurology), but also in complementary transdisciplinary fields – nanotechnologies, artificial intelligence, intelligent user interfaces, IT);
– stimulating the professional training of young researchers and PhD students in fields of national and European interest;
– increasing the quality and diversification of the education process, as well as the modernization of the Sibiu Pediatric Clinical Hospital, in accordance with European trends.
Address:
2-4 Pompeiu Onofreiu Str.

Dr. Neamţu Mihai Bogdan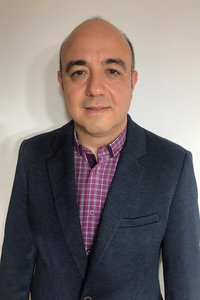 – coordinating doctor
– primary pediatrician
– competence in pediatric respiratory medicine
– doctor in medical sciences

Dr. Costea Raluca Maria
– scientific researcher
– specialist in neurology
– competence in EEG
– doctor of medical sciences

Ing. Barbu Andreea
– biotechnological engineer
Maniu Ionela
- statistics officer
Equipment:
Equipment worth over 100,000 Euros was purchased through the project, such as:
---
3 Tesla magnetic resonance device;
multivalent Röntgen system with flexible architecture to allow fluoroscopic and angiographic explorations;
Röntgen machine, fully digital, equipped with a vertigraph for general use, with equipment that allows the examination of pediatric patients;
electroencephalograph with 40 channels for performance analysis of spontaneous activity during functional MRI, EEG, MRI examination;
color Doppler ultrasound for high-performance investigation in pediatrics, with applications dedicated to the examination of the CNS and cerebral vasculature;
performance echocardiograph for volume analysis, 2 D M and doppler for cardiovascular, transthoracic, transesophageal, vascular applications, for pediatric patients;
device for genetic studies, genetic sequencer;
medical image processing system;
integrated telemedicine system and digital library.
Equipment:
within the Sibiu Pediatric Clinical Hospital, children with neurological conditions will benefit from modern and effective diagnostic tests, including:
Electroencephalography, both routine and awake, sleep EEG, long-term recordings and video EEG monitoring;
Responses evoked by the brainstem, auditory and visual in children with suspected hearing disorders or visual impairments;
Electromyography – nerve conduction velocity and electromyography for neuromuscular disorders;
Neuroradiology services, including Magnetic Resonance Imaging (MRI), MR Spectroscopy (SRM) and f MRI;
Performance cardiorespiratory and genetic tests;